We have a full team of real estate professionals to meet all your needs, buying, selling, or renting.
Louise

- Owner/Broker
I started selling properties in 2006 and opened our office in 2013. I enjoy being with people, looking at properties, and helping people through the process of buying and selling. My goal has always been to have a strong work ethic, give back to my communities, be honest and help both my Buyers and Sellers to achieve their goals.
I grew up at Turtleford and then moved to Saskatoon for my 4 year degree at the U of S. I have worked with mentally handicapped adults and young offenders before moving into my current career.
My husband Leigh and I also farm north of Glaslyn. Both of us love living on the farm and in a rural community. We feel helping our community to thrive and succeed is something we are willing to spend our spare time working towards achieving.
I am happy to see our office flourish. I have some amazing coworkers that strive to be the best they can be in their roles within the office and in our communities.
Joy

- Realtor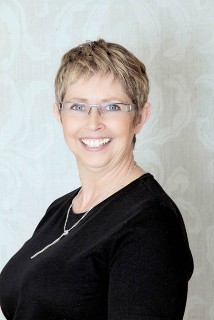 Growing up in rural Saskatchewan, I learned to appreciate the strength of community and volunteering early in life. I have been involved in many sports and recreation boards and currently manage the Elmhurst Jackrabbit Ski Club.
I have resided on a farm between Brightsand and Turtle Lake with my husband, Rick, for the last 30 years. It is here that we raised our four daughters and continue to raise bison.
My background in service industries and my love of real estate led to this natural progression of becoming a REALTOR®. I enjoy the process of working with both buyer and seller in transactions. I am honored to be working for a company that represents my values of honesty and integrity.
Val

- Property Manager
I grew up in a small town in southern Saskatchewan. My husband Kelly and I spent 26 years in Alberta living in various locations. I have 2 children and 2 grandchildren. We have made our home at Turtle Lake for the past 4 years.
I joined the team at Lake & Country Realty and completed Property Management in 2015. Being in this field has awarded me the opportunity to learn more about the surrounding communities, not to mention the wonderful people I have met along the way. I look forward to continuing to work with owners and tenants alike with their rental needs in the future.
Beth

- Adminstration/Marketing
Growing up in Edam where my family still lives has helped me to become the open person I am today. After graduating I moved to Medicine Hat and went to college. I then travelled to Australia before moving to Lloydminster and finishing school.
My husband Ian and I lived in Lloydminster for 8 years where our family grew with 2 children. 3 years ago we moved to Glaslyn, Ian's home community. We are very active here with the kids in school, sports and volunteering.
My background is in Hospitality and Recreation. I love working with people, so when the position with Lake & Country Realty Ltd. became available it was a great fit for me. The office is always full of laughter and involved with community initiatives. I am looking forward to my future with this company.